As part of our digital meet the candidates, we'd like to introduce
Susan Bysiewicz, candidate for Lieutenant Governor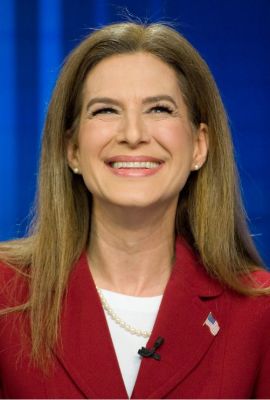 "Susan Bysiewicz was raised the proud granddaughter of immigrants who came to Connecticut from Poland and Greece with nothing but hopes for a better future. After many years of factory work, they saved enough to buy a farm in the Westfield section of Middletown that became Susan's childhood home. Growing up and working on the farm, she and her siblings learned the values of hard work, education, and persistence."
"Far too many young people and families in Connecticut find that they have to leave the state in order to find high-quality jobs. We need to create a more welcoming environment that fosters entrepreneurship and small businesses here in Connecticut. With a track record of helping more than 80 small businesses raise tens of millions dollars in funding and creating hundreds of good-paying jobs, I have the experience to bring businesses and jobs to Connecticut. We also need to make sure that every job is a quality job -- which is why I strongly support expanding apprenticeships and job training programs."
"I believe in cutting wasteful spending and closing the budget gap. Governors of both parties and legislatures controlled by both parties have maxed out our state's credit cards. Businesses will only come to Connecticut from out of state if we have a predictable budget and a well-governed state. Passing a fair and balanced budget that is on time will be my top priority."

"The science is clear -- climate change is a serious threat facing our planet. We need a state government that accepts this reality and works to reduce our carbon output, our state's high energy costs, and support sustainable energy. Additionally, Connecticut should be a leader in sustainable energy, and I will work with state legislative leaders and our Congressional delegation in Washington, DC to ensure that we are doing everything possible to position our state to be at the forefront of the burgeoning green revolution."

"With women making 83 cents for every dollar a man makes in Connecticut, we are doing better than most of the country. But we have to do more, especially when you consider that African-American women in our state make only 59 cents for every dollar a male makes and Latina women only make 48 cents. I promise to stand up for women's rights and equal pay. I will not rest until every woman earns as much as her male peers, regardless of race, ethnicity, family status, or salary history."

"One of my top priorities will be to ensure that all of our state's residents have access to quality and affordable health care coverage. I will support legislation that aims to reduce drug costs, I will support community hospitals, and I will support policies which move us closer to what I think should be the long-term goal for health care reform -- implementing a public option, single-payer system for Connecticut residents. Also, I will treat the opioid epidemic like the crisis that it is, and direct resources to support better information sharing among health care providers, strengthen the states prescription drug monitoring program, improve treatment programs, and help to get prescription naloxone in more community spaces to help prevent drug overdoses."